What our customers say about us...
Tom Cockhill
Excellent customer service, an enjoyable visit.
Giustina Almasy
Very happy with the service when buying a car. Showed me everything I needed. Thank you!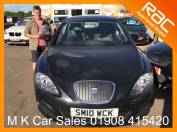 Maria Nunes
Very Good.
Lucy Webb
Great service, Thank you! 😀😀😀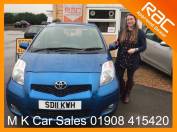 Alison Limentani
Pleased with my new car, warranty is good piece of mind . Very friendly service. 😀😀😀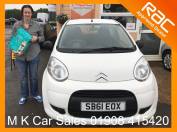 Louise Cox
😀😀😀
Alison Malin
Happy with the service I recieved. 😀😀😀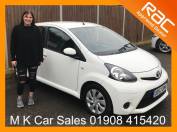 Kirsty Jaworsua
Helpful staff and good service
Gemma Richardson
Great service, Many thanks.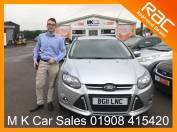 Gareth Llewellyn
A +++++ to Jim who was fantastic and clear throughout and a pleasure to deal with. 😀😀😀
Isabel Wilkins
Great Service. 😀😀😀
Stuart Camburn
Excellent service, staff were very polite, car was perfect. Will be back to get my next car! Thank you! 😀😀😀
Stuart Joyce
Freindly, knowledgeable staff. Good buying experiance- would certainly recommend to others.
Dawn Koujan
Excellent customer service, very helpful and polite. Very pleased! 😀😀😀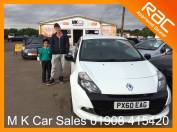 Jake Widdows
😀😀😀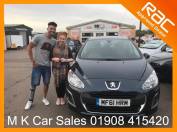 Elin Luce
Freindly informative service, would recomend. 😀😀😀
Yvonne Baber
Very helpful and freindly service. 😀😀😀
David Easthope
Very Helpful 😀😀😀
Antonie Renault
Very good service, kind and welcoming! 😀😀😀
Alistair Webb
Very Good Service.
Kyle Stimpson
Very good service. Polite and helpful.
James Oke
Very good service, quick even though I came late. I really recomend this service.
Kevin Williams
Recieved a very good service.
Kate Mortimer
Very Helpful and Freindly.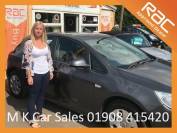 Claire Atkinson
Very impressed with Terry + Gerry for all the help and time put in to help me get get the finance to purchase my car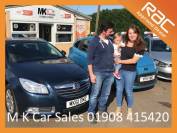 Zack Brooke-Langham & Family
Friendly and accomodating service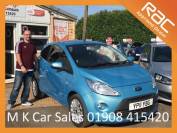 Mr & Mrs Lane
Fantastic service & friendly service a real pleasure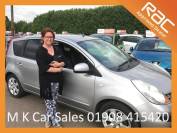 Mrs Thomas
Excellent service + great price would definitely recommend
David Lowe
Great Fast Service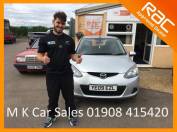 Damien Hardingham
Very impressed with the service and speed of the sale, would highley recommend.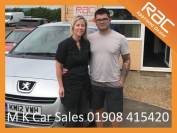 Becky Watanabe
After contacting 12 other dealers, I was relieved to find MK Car Sales who made buying a car a pleasurable experience. Excellent customer service and friendly liasons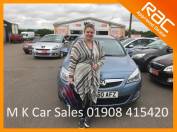 Katrina Worth
Very good and quick service!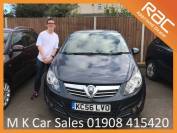 Conor March
Very good service, very freindly people, would definetely recommend 😀.
Eric Amoako
Lovley and freindly employees, they made us comfortable and showed us round.
Rob Powell
Efficient and helpful.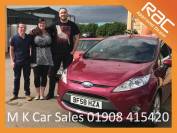 John Meredith
Jim very freindly and helpful 😀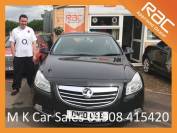 Ben Haedicke
Excellent service Friendly, efficent and hassle free. Will reccomend to friends and family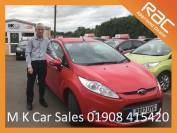 Mark Bidwell
😀😀😀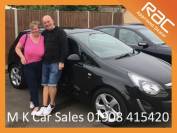 Sally Breheny
Very pleased with everything Thank You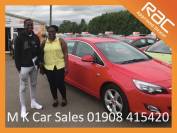 Miss V Bizabani
😀😀😀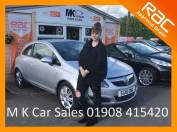 Lorren Latham
Very helpful everyone is friendly and approachable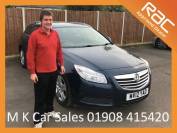 Ben Dempsey
Brillant customer service no pressure tactics will be recommending to friends and family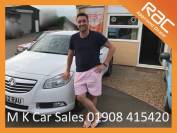 Andrew Munday
Very happy with the service & especially the help provided to source the car desired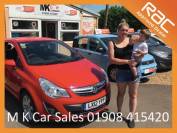 Angela Wright
Extreemly helpful, very happy with the service, friendly and very kind couldn't have asked for more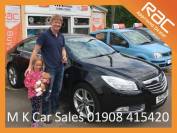 Mark Apicella
Excellent Service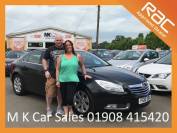 Jodie Stapleton
Very thorough, informative & Helpful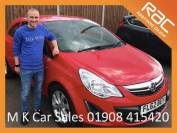 Lewis Sharman-Dodd
😀😀😀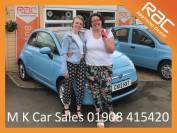 Sarah-Jane Allen
thank you so much I love it!!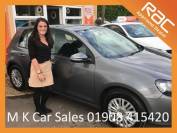 Julia Cotton
Excellent service -Made the process simple and friendly
Anne
Great sense of humar 😀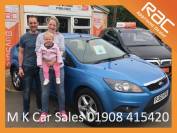 Jamie Amy & Poppy Clarke
Very friendly service able to freely view the cars without any pressure. Very Happy !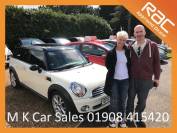 Jo Turton
😀😀😀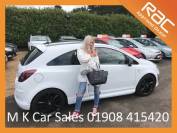 Megan Giltrow
fabulocious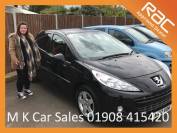 Heidi Dippolito
Very Freindly and gave a lot of useful information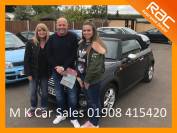 Lisa Tyerman
Fantastic Service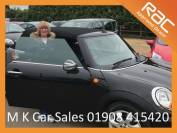 Sonia Mason
Excelant Service Nice & Helpful would recommend MK Car Sales to friends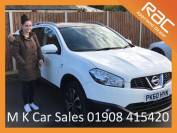 Mandy Hillyard
Very Helpful + Friendly Great Service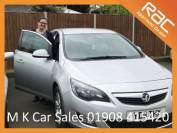 Diana
Very quick to resolve and issues and amazing service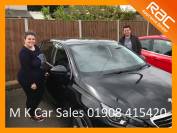 Natalie Perez
Very friendly staff, made everything so easy for me. Thanks so much!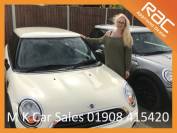 Emma Bathison
Brilliant service nothing was to much trouble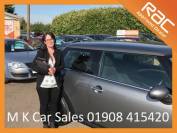 Lisa Wright
Fantastic Service very friendly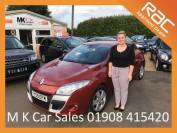 Amanda Bryce
We stumbled across MK Car Sales by chance and I am so so glad that we did! Terry, Jerry and Kevin are all great, they were so helpful and accommodating and told us everything we needed to know. I bought my lovely Renault Megane and it is such a good feeling knowing that its come from a good, trustworthy dealership! This will be the first place we look for cars in the future! Thank you! Amanda and Paul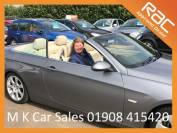 Mandi Francis
Absolutely fantastic service, both with the meet and greet for the initial viewing of the car and the purchase. I turned up without any warning and was given a warm welcome and was given space and time to view the car and test drive it, without any hassle or pressure. The purchase was super quick and easy, and totally enjoyable. Terry is a great representative of the business and it was a pleasure dealing with him and MK Car Sales.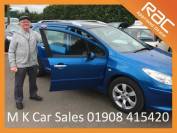 Gorden Sparsott
Great Service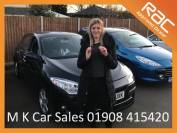 Alicia Fecci
Great customer service Best car garage I have used by far Pleasure to deal business with
Leah Amy Potts
Thank you ever so much for your time and help. Really appreciated and very recommended
Martyna Hodges
Excellent service, No sales pressure and very accommodating with appointments would recommend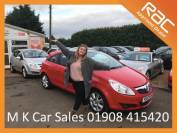 Megan Guard
Amazing Great set of cars available. Very great service, terry and Jerry really helped and made us feel very welcomed and not pressured to buy! Amazing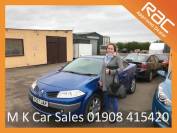 Natalie Weale
Excellent Communication Efficient Customer Service Professionalism
Ian Fellows
Very helpful & freindly business made exchanging our car very easy
Kate Palmer
Great Customer Service
Miss Karen Newman
Very Excellent Service from Terry Kevin & Gerry made me a coffee
Louise Mathewmen
Third car and extremely Happy
Michelle Lucas
Amazing company, staff are always great and will always got that extra mile this is out 3rd car from mk car sales and we will def be back in the future. Would highly recommend to anyone wanting to buy a new car.
Corrinne Hargreaves
Excellent Service, Very Helpful Thank you
Shelly Hill
Kevin & Terry were great through out well recommend
Richard Snow
Excellent all round service. Thank you
Tracey Branch
Helpful friendly garage, Would recommend made car buying a joy.
Jennifer Smith
Fantastic, professional service. Would recommend them every time !
John Summer
These guys have been great, They really helped out with my purchase and would highly recommend them
Deirdre Leavy
Terry was amazing from the first email,he was so helpful made the whole process so seemless I would recommend MK Car Sales with pleasure
Chelsea Bruce
Very happy with my car 😀
Mr & Mrs Sandiford
Friendly effcient service without pressure
L Fairelongh
Terry & Kevin are very Friendly people and we got a great deal
Martin Batten
Excellent service, Very Happy
Arron Hogan
Very helpful will recommend
Martin Jennings
Very professional
Becky Reardon
Very happy Will defo recommend very happy with the service
Zen Bah
I had very good service and I am very happy
Grace Hopkins
Great Service😀
Gemma Scriver
Very helpful and swift service. Went above and beyond to help. Highly Recmmend
Stephen Foster
Friendly & High Quality Service.
Mattea Cottle
Friendly on arrival, very helpful and honest (Maybe to honest about my saxo) all in great experience
Emily White
Excellent Service, very friendly staff and nice cup of coffee as well ! 😆
Stephen Jeacock
Friendly easy to deal with
Miss J
Great customer service, nice and friendly and relaxed atmosphere.
Mr Yates
Very straight forward and stress free. No hassle.
Lara Busby
Really good service, no pressure in buying and wanted to make surethat I got exactly what I wanted.
D.T.
EXCELLENT SERVICE 10/10